ELEVATED RAISED INFLATABLE: Inflatable mattress TWIN SIZE for home use with dimension: 75 x 39 x 18 inch (LxWxH), double inflatable bed. This pillow top design twin mattress is portable bed for adults and large enough to sleep one person comfortably just like a king-best single air bed! It will be a great comfort airbed for your guests, friends and relatives of all shapes. For a larger mattress, check out our Queen Size!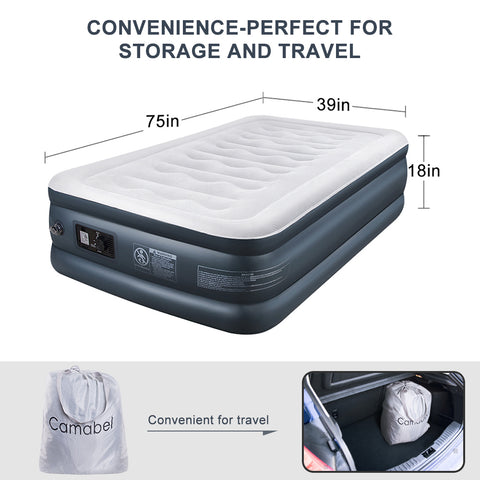 PREMIUM COMFORT PLUSH & DOUBLE HEIGHT RAISED: Premium Sumelon Leather comfort plush design with unique edge construction for more sleeping space and mattress stability. Elevated double height 18 inch high air mattress twin with built-in edge support contributes to supreme stability and comfort.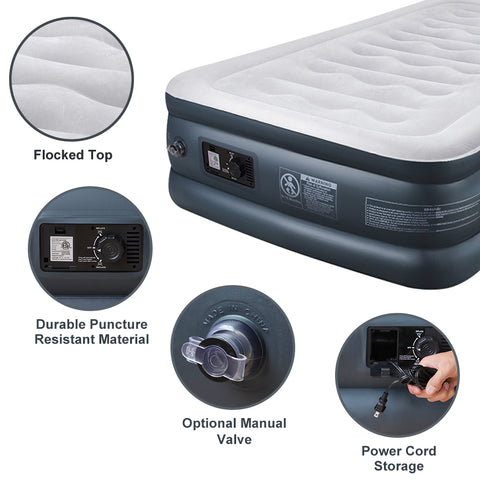 BUILT-IN PUMP QUICK INFLATE: Built-in, high-powered electric pump for hassle-free, quick and easy inflation and deflation, quick inflates or deflates the Twin Size air mattress rechargeable with built in pump in under 3 minutes. And will stay inflated for days. If you prefer a firmer surface, use the electric pump for a quick top up.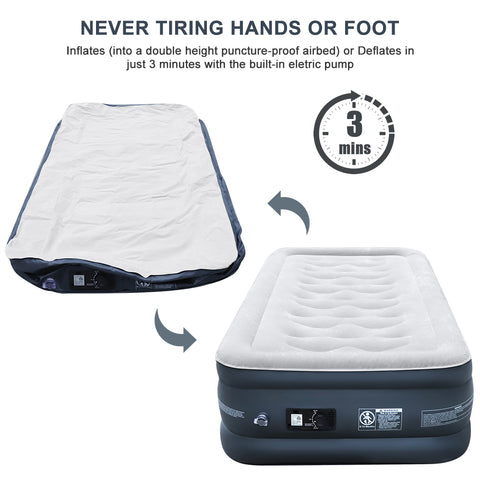 ERGOCOIL TECHNOLOGY: Professional Ergocoil Technology blow up mattress designed to ensure firmness and stability to help align your spine for a healthy, deep and restorative sleep. No slipping and sliding! With premium internal structure design for added durability and support your bed will remain flat and firm so just enjoy staying on the elevated air bed.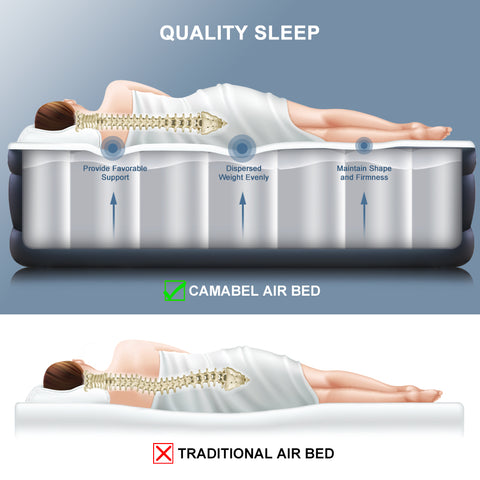 CUSTOMER FRIENDLY SATISFACTION GUARANTEE: Easy to store and transport with durable bag and additional Camabel box. Great for in-home storage and travel transport. Customer friendly One-year warranty comes standard on all Camabel mattresses. Rest assured on your purchase of all Camabel mattresses. High quality and satisfaction are guaranteed! Please call or email anytime for support.